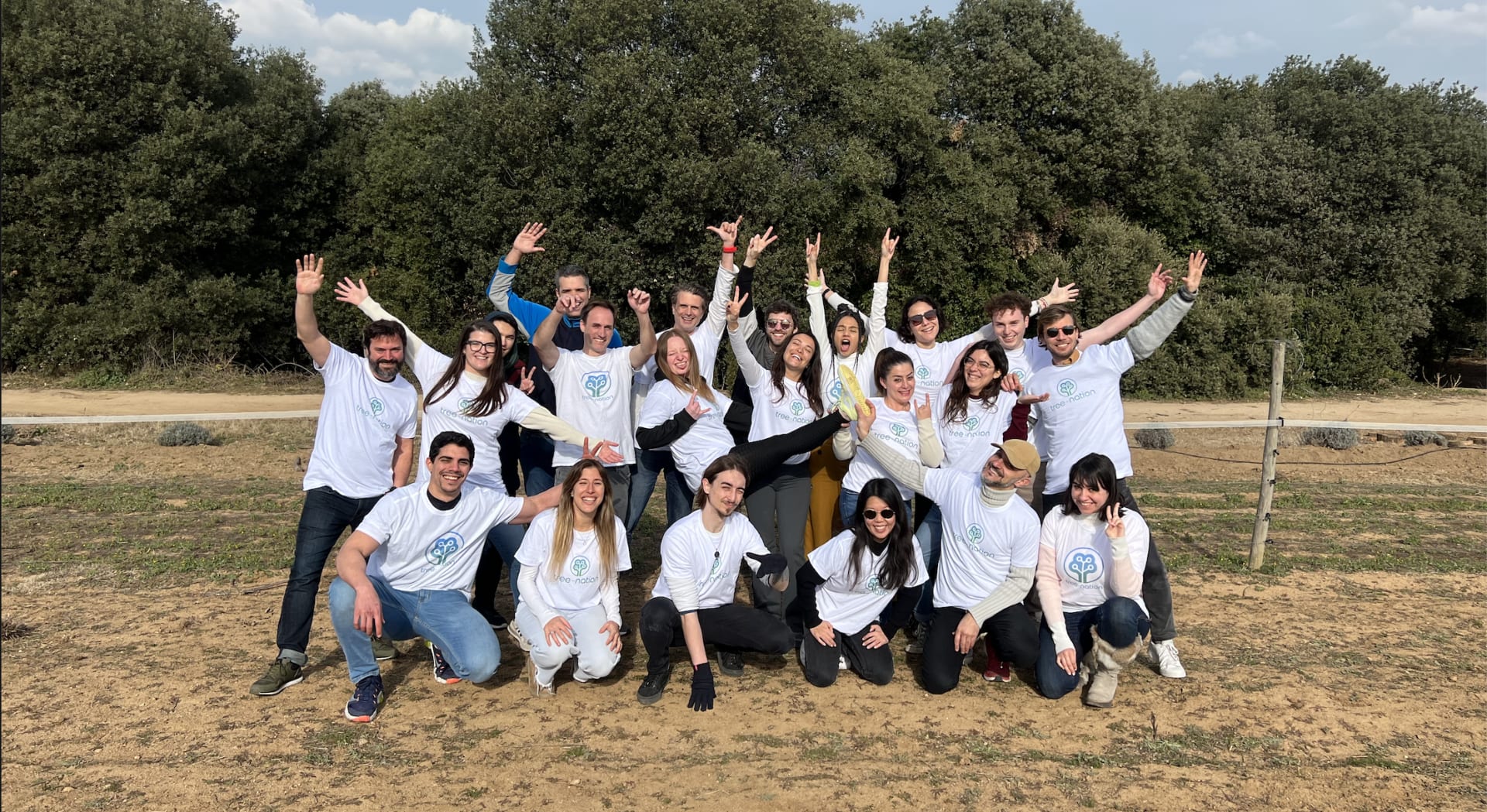 Give meaning to your professional life




















About us
Tree-Nation is the largest reforestation platform that allows citizens and companies to plant trees all around the world and offset their CO2 emissions.
We use technology to make tree planting easy. Tree-Nation invented the virtual tree, the online forest, and many other software tools in order to provide a unique technological solution aimed at shortening the distance between remote projects and their sponsors, between people and companies that want to plant trees and don't know how to, and expert planters around the world who can take care of that.
Since our beginning in 2006, over 550,000 users and more than 15,000 companies have planted 30 million trees using our platform. We are currently offering over 40 reforestation projects.
Want to learn more about Tree-Nation and our exciting journey towards saving the planet?
Our mission is to reforest the world by planting trees because it's one of the most efficient solutions to fight climate change.
Thanks to our reforestation and conservation projects, we help restore forests, create jobs, support local communities, and protect biodiversity. 
Through the Tree-Nation platform, we aim to bring a technological solution to the problem of deforestation, responsible for about 20% of all climate change emissions.
Want to learn more about our mission? We have revealed our Master Plan to tackle climate change.
What we fight for
Tree-Nation was founded with one sole purpose:
Fighting climate change by planting 1 trillion trees by 2050.
This is not a standard company mission statement and we don't pretend to view ourselves as a standard company or group of people.
We are part of a group of ambitious, optimistic and purpose-driven humans who decided to solve our deforestation problem, not just for us, but for anyone living on this planet.
To achieve our exceptional and ambitious mission, we need an extraordinary team.
We're seeking purpose-driven people who are highly motivated, focused, and committed to driving positive change.
Our team
We are a

diverse

and

multicultural

team!
With more than 16 nationalities, different backgrounds and cultures our TNT (Tree-Nation Team) shares the common values of hard work, fun, compromise and a passion to fight against climate change.
We are currently 27 TNT members! 22 of us work from our offices in sunny Barcelona. The rest of us work from different parts of the world.
Check out some of our team demographics here!
Our departments
It doesn't matter which department you join. You can expect to have a unique and motivating experience at any of them! We'll support you every step of the way to help you reach your full potential and keep growing alongside Tree Nation.
Our organizational chart
Our system is a circular flat organization! What does it mean? It means you have the ownership of your work.
We put a greater emphasis on empowering our TNT. Here you can give your opinion, debate, disagree, suggest, propose.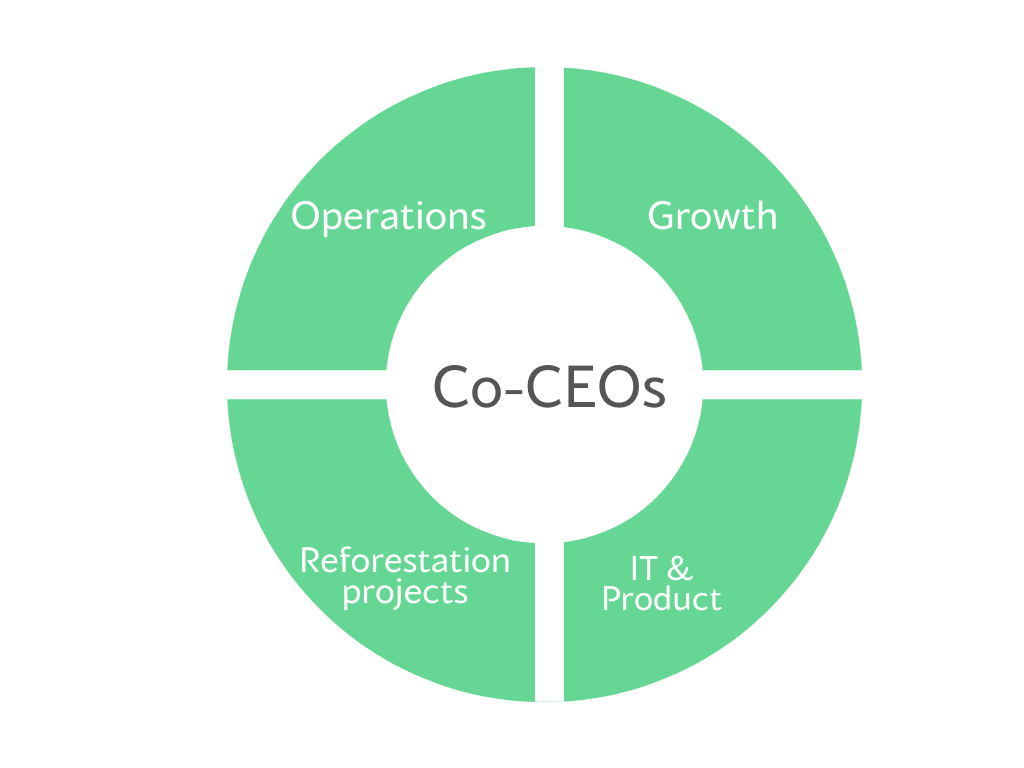 Perks & Benefits
We make sure that our TNT is happy, healthy, and feeling good. That's why we offer a bunch of awesome perks and benefits. We've got your back so you can focus on doing meaningful work and having a blast while you're at it!

Unique office surrounded by nature!
Built to be a lab for sustainability, to facilitate a lifestyle that reduces our ecological footprint on a daily basis. You will be submerged in nature and be inspired on a daily basis.

4-day Work-Week
Currently testing a 4-day work week schedule (to be reviewed in September, 2023).

Flexible hours
Our employees choose which working hours are the best for them.

Menstruation Policy
At Tree-Nation we care about the well-being of our employees and their health. To that end, our policy provides them with the flexibility they need during their menstrual cycle.

Vegan Lunch, every day!
All of our employees have the opportunity to eat Labcuina's seasonal, plant-based, zero-waste, fresh and local menus from Monday to Thursday.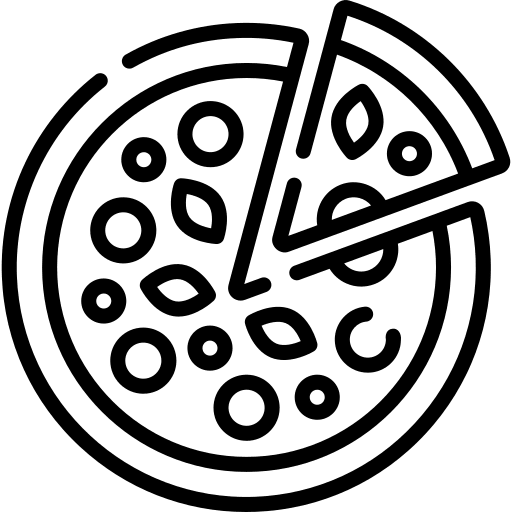 Pizza Party
We enjoy some pizza (or any other food) once every month with the whole team!

Team Buildings
Memorable team building events every Quarter!

Holiday travel reward
We offer our employees the possibility to visit Tree-Nation projects during their holidays and we reward them with by refunding some of their trip expenses!

Plantation Trip Lottery
Winners can get a trip to visit one of our projects worldwide!
Our amazing office
We absolutely love showing off our gorgeous office! It's an inspirational hub with plenty of light and a beautiful natural environment that gets our creative juices flowing. We always feel pumped up and ready to tackle anything when we're here, and we can't wait to share that energy with you!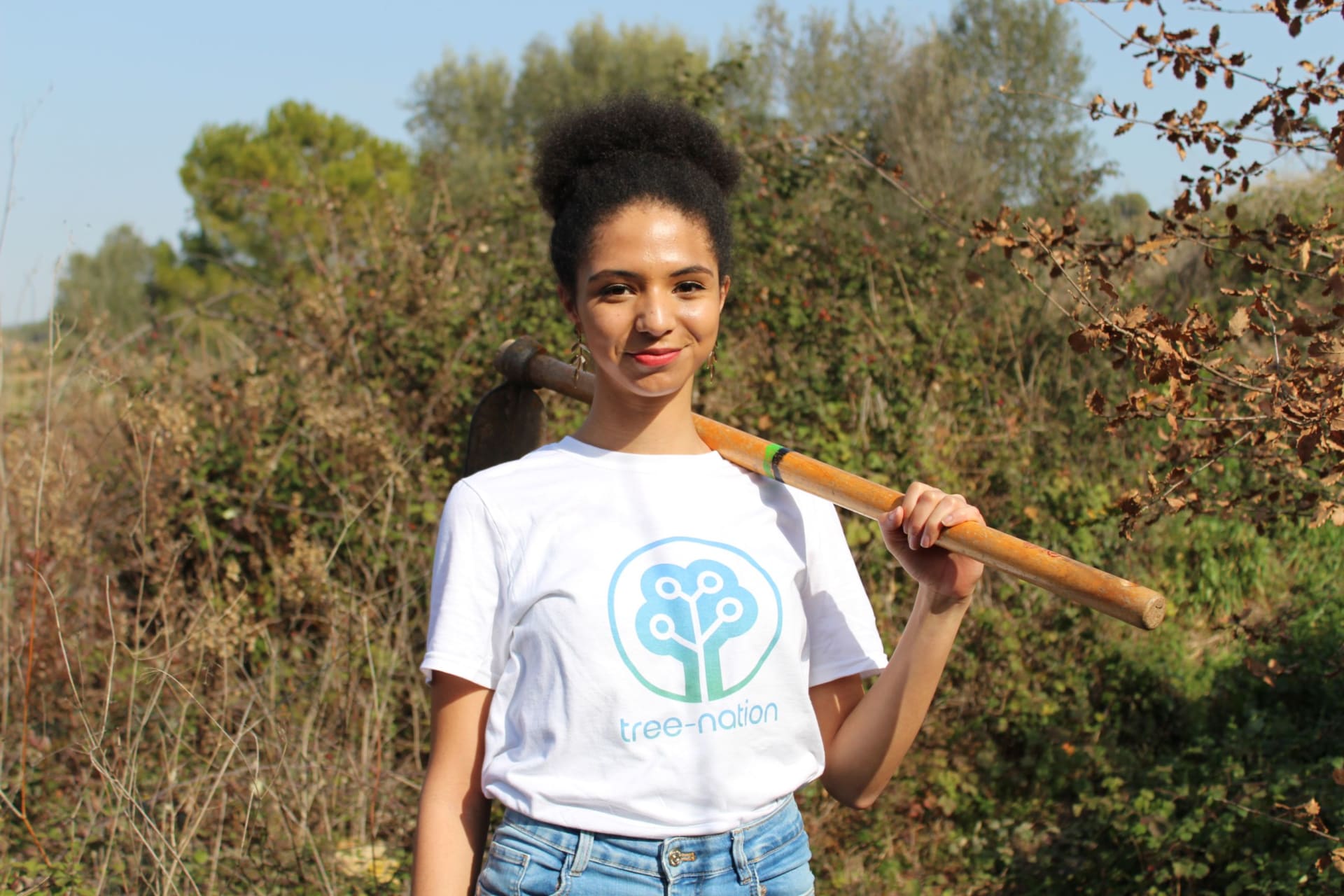 Celia
Translation Manager
"From day 1, I felt like this was meant to be—the perfect match. Waking up every day knowing that I am going to help spread climate awareness across countries, contributing to reaching more people and getting them involved in the reforestation of the Planet, is priceless. At Tree-Nation every workday is different, and I always learn something new. I am surrounded by very friendly coworkers who really want to work together towards the same goal, in the beautiful building where the office is located."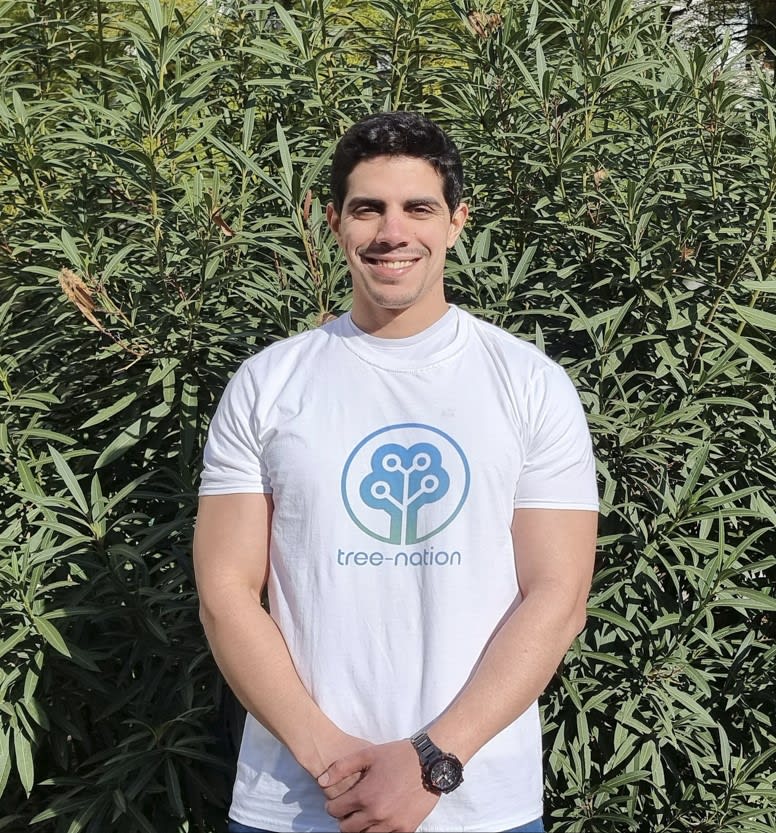 Slim
Help Desk & Automation Specialist
"It gives me personal fulfillment and sense of purpose throughout my work to make a positive impact on the world. Our office is also full of trees and plants which gives me the vibe of nature, and the relationship I have built with my colleagues makes me feel at home. "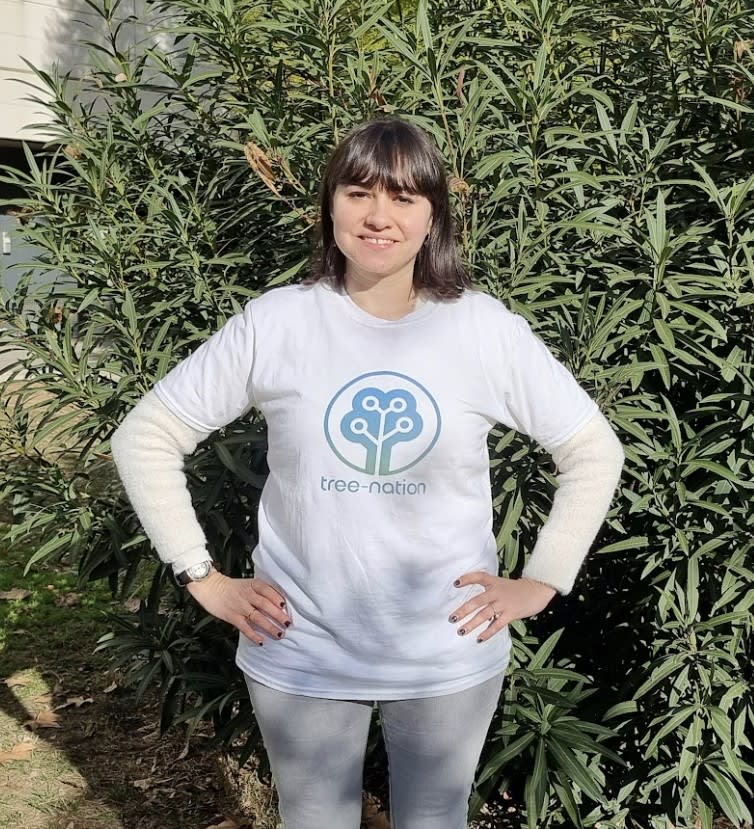 Marta
Customer Support
"Working in Tree-Nation was a different experience since day 1. I want to highlight the privilege we have to work in such a beautiful office full of good vibes and with such a good feng-shui. 
Here in Tree-Nation I felt for the first time that we are really working for a better world and I am continuously amazed by how many people share the same values as us and are truly committed with our mission."
Before applying, ask yourself these questions:
Are you looking for something more than just a job?
Would you like to be part of the solution to fight climate change?
If you're passionate about making a

meaningful impact

, want to be a

change maker

and have

fun

along the way, we would love to meet you!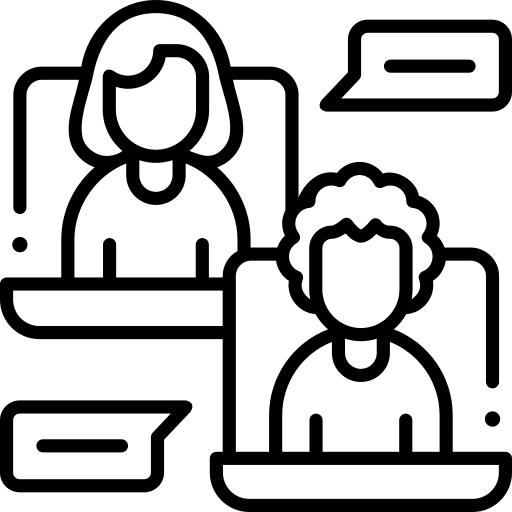 Chat with the People Team
In this first chat, let us learn about you and your story to check a potential fit. This is also a chance for you to ask first questions about the role and company.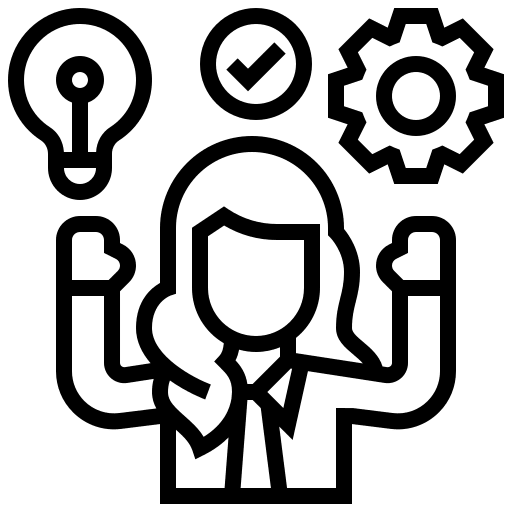 Show us your skills
If it's necessary and depending on the role, we could ask you to take a quick test related to what you would do in the position. It might be a presentation on the chosen field, evaluation of your language skills or a coding assignment.

Meet your Manager
In this meeting, your future leader takes a deeper dive into your experience and what you could bring to the team.

Meet our Co-CEOs
In this conversation, you'll get to meet Max and Olivier. They're excited to meet the candidates who have made it this far and want to learn more about their motivation to join the team.

Meet the team!
Our team is also looking forward to meeting you and learning more about you. And guess what? You can ask them anything you want about them and about what it's like to work in Tree-Nation.
Open positions
We are currently looking for multiple positions.
Check out all of our open positions!
Can't find your ideal job?
We're always looking for people to join us in our mission to fight climate change. Send us your CV and your cover letter!
Our office
Our office is located in sunny Barcelona, Spain.
Address
Carrer d'Àlaba 100
08018 Barcelona